Chiropractic Care for Work Injuries in West Babylon, NY
A work injury is one of the most common reasons people come to see us at Hansen Chiropractic. Providing the West Babylon New York area with quality chiropractic care since 1996 we pride ourselves on our "whole person approach".
Work injuries can often threaten your ability to earn a living as well as causing pain. It is essential to treat and relieve a work injury before it becomes chronic.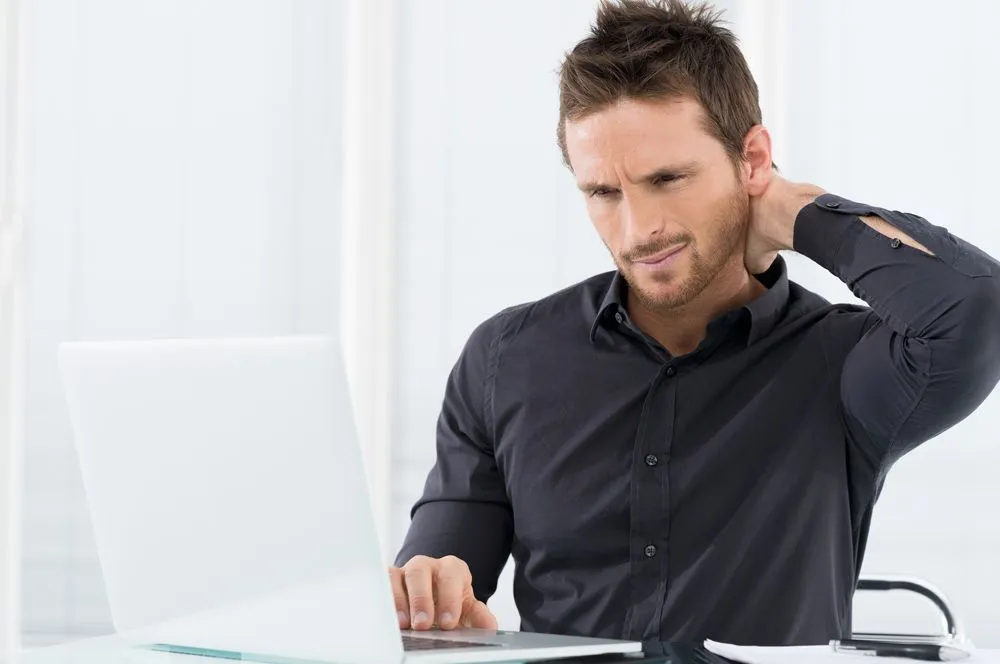 Common Work Injury
There are a number of situations at everyone's job that can cause work injury. Whether an accident injury like a slip and fall or an issue with back due to hours spent in a chair with poor ergonomic support, the pain and lack of mobility can be severe.
Many people discount these kinds of injuries until they refuse to be ignored any longer. At this point, treatment may be difficult and full recovery may require more than non-invasive treatment.
That is why it is so important to address any signs of a problem as soon as they appear. Moreover, your company's worker's compensation plan and your insurance company may refuse a claim if an injury is allowed to go for too long.
How a Chiropractor Can Help
Depending on what type of work injury you have, the chiropractor may need to utilize a number of different techniques and tools to help you return to full strength and function. The treatments include things like Kinesio Textured Tape for compression therapy, manual manipulation of the spine, and deep tissue massage.

Moreover, the chiropractor may use the Graston Technique or Active Release Technique to break up scar tissue and release tension. By relieving the tension in your body it is better able to heal.
Beyond the benefit to your health, seeing a Dr. Hansen early can help your insurance and/or worker's compensation claim. Documenting your condition from presentation provides a medical record that is essential to corroborate your claim.
Do Not Wait to See a Chiropractor
Beginning treatment with a chiropractor like Dr. Hansen is smart even if you are not injured. Keeping your body working at its best requires proper alignment of the bones, freedom from tension in the soft tissues, and release of blocked scar tissue bound areas.
Moreover, a history with your chiropractor that shows the health of your soft tissues, neck, and back prior to any work injury can help demonstrate how the injury changed that health. Any insurance or worker's compensation claim would be benefitted by this kind of before and after information.
Contact Our West Babylon Chiropractor to Schedule Your Next Appointment
Give us at Hansen Chiropractic a call at (631) 321-5400 or stop by and visit our office located off of 310 Little E Neck Rd West Babylon today to schedule an appointment with Dr. Hansen and our friendly professional staff.