About Hansen Chiropractic
You should not overlook how much of a difference chiropractic care can make in a patient's life. Many patients immediately notice pain relief and improved mobility after receiving expert chiropractic care. Chiropractic treatment methods also excel at offering preventative care to keep you healthy for the future. We at Hansen Chiropractic in West Babylon, NY, deliver only the best chiropractic care to our patients across West Babylon, North Babylon, West Islip, and Copiague, NY.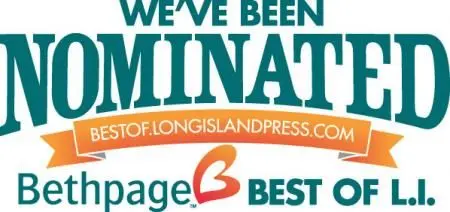 2012, 2013, 2014, 2015, 2016, 2017, 2018, 2019, 2020
The Guiding Hands of Dr. Chris Hansen

The work that Dr. Chris Hansen has put in has directly attributed to the success of Hansen Chiropractic. Dr. Hansen's journey in the field of chiropractic medicine began in 1987 when he sustained a serious spine injury. Dr. Hansen decided to consult a chiropractor on the advice of a family friend after living with debilitating pain for nine months and receiving no relief from conventional medicine. That decision proved to be life-changing for Dr. Hansen.
Dr. Hansen was able to experience the benefits of chiropractic care firsthand. The positive effects of chiropractic treatment inspired Dr. Hansen to attend Life Chiropractic College, now Life University, and earn his Doctorate of Chiropractic degree. He would open his chiropractic clinic in West Babylon soon after receiving his degree.
Dr. Hansen is the top chiropractor in West Babylon. He has received plenty of recognition from the chiropractic community in Long Island. His 'whole person approach' to administering chiropractic care has made a massive difference in the lives of countless patients. There is no reason to settle for less when you can get chiropractic treatment from a top chiropractor like Dr. Hansen.
The Unique Approach Employed by Dr. Hansen
Dr. Hansen's unique approach to administering chiropractic care separates Hansen Chiropractic from other clinics in New York State. Dr. Hansen's 'whole person approach' does not focus solely on a patient's symptoms. His approach evaluates every aspect of a patient's health to understand why they are experiencing health problems. This approach to wellness allows him to optimize the treatment plan and effectiveness. Doing this ensures the patient gets the exact treatment they need to remedy their health conditions or concerns.
Book Your Treatment Session at Hansen Chiropractic Today
There is no need to waste time searching "chiropractor near me" when you can get award-winning treatment at Hansen Chiropractic in West Babylon, NY. Dr. Hansen can provide the chiropractic care you need to feel like yourself again. Call us and schedule a consultation today at (631) 321-5400.