Whiplash Treatment From Our Babylon Chiropractor
At Hansen Chiropractic, our West Babylon chiropractor and the team have been proudly serving the surrounding areas with the highest standard of care since 1996. Our very own Dr. Hansen specializes in taking a "whole person" approach to chiropractic treatment, recognizing that no two people are exactly the same and thus crafting custom-tailored treatment solutions to suit the individual needs and unique lifestyle of each patient. One of the more common spinal injuries we treat in our office is that of whiplash, which most often occurs as a result of an auto accident.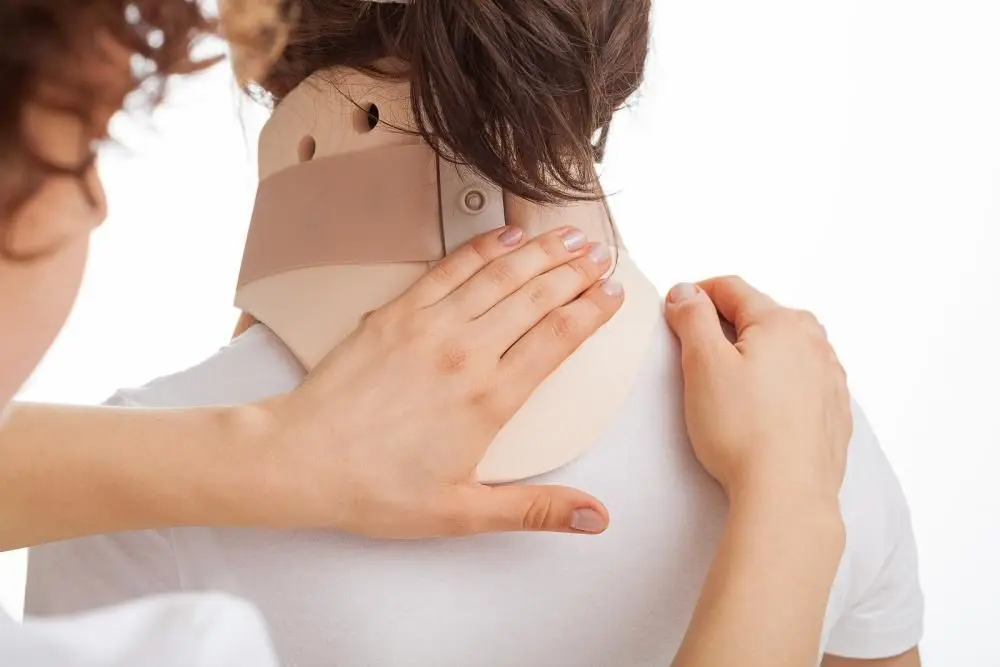 Causes and Symptoms of Whiplash
Specifically, whiplash is an injury that affects the upper (cervical) spine. At the time of auto accident impact, the head can be jolted violently forwards and backward, tearing ligaments, muscles, and tendons in the neck region in the process. Usually, those suffering from whiplash will not begin to experience symptoms until 24-48 hours after their injury. However, once symptoms arise, they can be very uncomfortable and can even get in the way of your everyday life, which is why seeing a chiropractor sooner rather than later is so important.
Some of the most common symptoms of whiplash include:
pain and stiffness in the neck and shoulder region
headaches and migraines
neck and upper back pain
If you're experiencing any of these symptoms after an auto accident, we recommend that you schedule an evaluation with our chiropractic team as soon as possible.
How Chiropractic Care Can Help
The good news is that if you are suffering from whiplash, there are chiropractic techniques and treatments that can help you find relief from your symptoms. At Hansen Chiropractic, we can craft a personalized treatment plan that suits your specific needs and lifestyle. Furthermore, all of our chiropractic treatments are non-invasive and drug-free, so you don't have to worry about the potential risks and side effects that may come along with other types of treatment. Furthermore, chiropractic care focuses on targeting and treating your symptoms are their source, rather than masking them.
Spinal adjustment is one of the most common techniques we use to treat whiplash. This manual adjustment focuses on correcting alignment problems in the spine while also relieving tension and stiffness in muscles, ligaments, and tendons surrounding the cervical spine. Depending on the severity of your whiplash and symptoms, we may recommend several spinal adjustment sessions for best results.
We also offer targeted upper cervical chiropractic care for whiplash patients, which can help to more specifically address and target your symptoms such as headaches and migraines. Some additional treatments may include:
trigger point therapy
mechanical traction
motorized flexion distraction
Schedule an Appointment With Our Babylon Chiropractor
If you're facing whiplash symptoms, don't hesitate to request your appointment with our West Babylon chiropractor today. You can reach our team at Hansen Chiropractic by calling
(631) 321-5400
. For four consecutive years, we were nominated the "Best Chiropractor of Long Island," so come see why for yourself! We are proud to offer a free consultation for all of our new patients.