Causes, Symptoms & Treatment of Fibromyalgia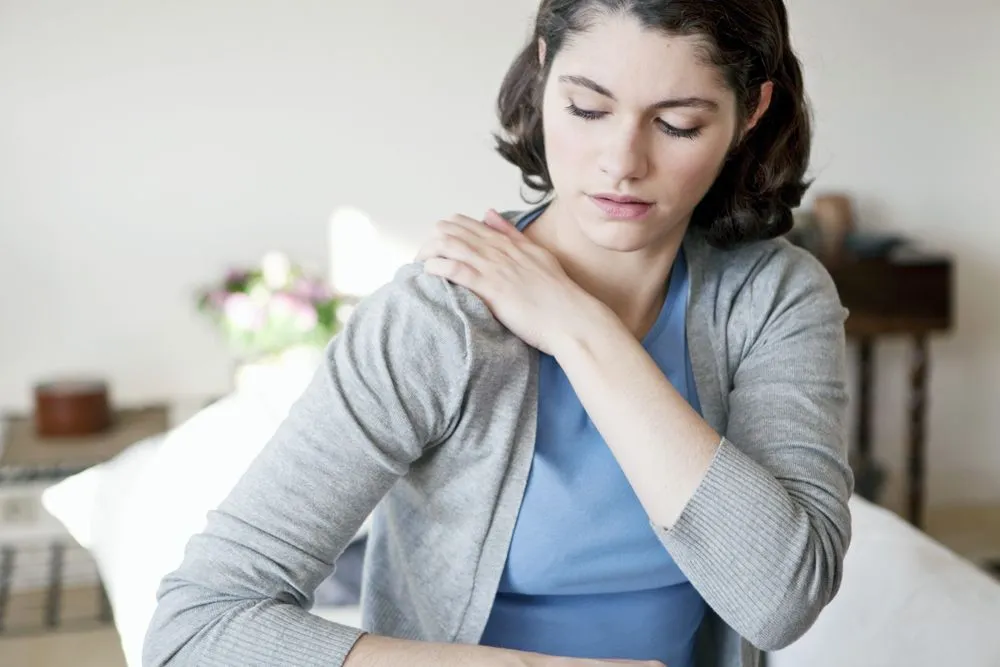 Fibromyalgia is one of the many conditions we treat here at Hansen Chiropractic in West Babylon, New York. It is a relatively common yet poorly understood condition that affects people of all ages, especially women. West Babylon chiropractor, Dr. Chris Hansen, brings his years of professional experience and advanced chiropractic skills to help people living with fibromyalgia get the relief they're looking for--without a reliance on drugs and invasive procedures.
Causes & Symptoms of Fibromyalgia
Fibromyalgia, also known as fibrositis, is a chronic pain condition. The cause or causes are not fully understood by the medical community. One theory is that nervous system starts sending heightened pain signals throughout the body as if the volume was turned up.
It is believed that there is a genetic component to fibromyalgia (that is, a person may be more likely to have this condition if a member of their family has it, too). Certain physiological or environmental factors that may trigger symptoms have also been identified, including hormonal changes, sudden changes of weather, high levels of stress, or even excessive physical exertion.
The classic symptoms of fibromyalgia include pain that is widespread throughout the body and an overwhelming sense of fatigue. A person with fibromyalgia may also have localized tenderness in specific areas, including the neck, shoulders, elbows, and knees.
Additional symptoms of fibromyalgia include:
Difficulty sleeping
Mood disorders, including depression and anxiety
Difficulty focusing ("fibro fog")
Difficulty with memory
A feeling of extreme heaviness in the limbs
How Our West Babylon Chiropractor Treats Fibromyalgia
Conventional treatment of fibromyalgia includes medication and psychotherapy. While both can be helpful, West Babylon chiropractor, Dr. Hansen, believes that chiropractic care, physical therapy, and other natural pain management solutions should be considered first in line in the treatment and management of fibromyalgia symptoms.
Specifically, here are a few ways that the services we offer at Hansen Chiropractic can help someone with living with this frustrating condition:
Chiropractic adjustments can act as a like a "reset" button to help restore normal nervous system functioning. Adjustments can also help realign spinal joints which may sub lux (move out of place) due to stress.
Cold laser therapy uses the power of low-level light to reduce inflammation and pain.
Through physical therapy, a person with fibromyalgia can learn exercises and stretches to restore normal mobility, improve postural endurance, and maximize overall strength to prevent future exercise from triggering an episode. Both physical therapy and chiropractic care can also provide soft tissue mobilizations and massage techniques to relax tense muscles, stimulate healing circulation, and provide a general sense of well-being and stress relief.
Are you looking for a new and natural way to get the most out of living with fibromyalgia?
Dr. Chris Hansen can help! Nominated for the Best Chiropractor of Long Island from 2012-2016, Dr. Hansen is proud to provide best-practice care in his state-of-the-art facility in West Babylon, NY. To schedule your FREE initial consultation today, call Hansen Chiropractic now at (631) 321-5400.