Chiropractic Care for Carpal Tunnel Pain Relief in West Babylon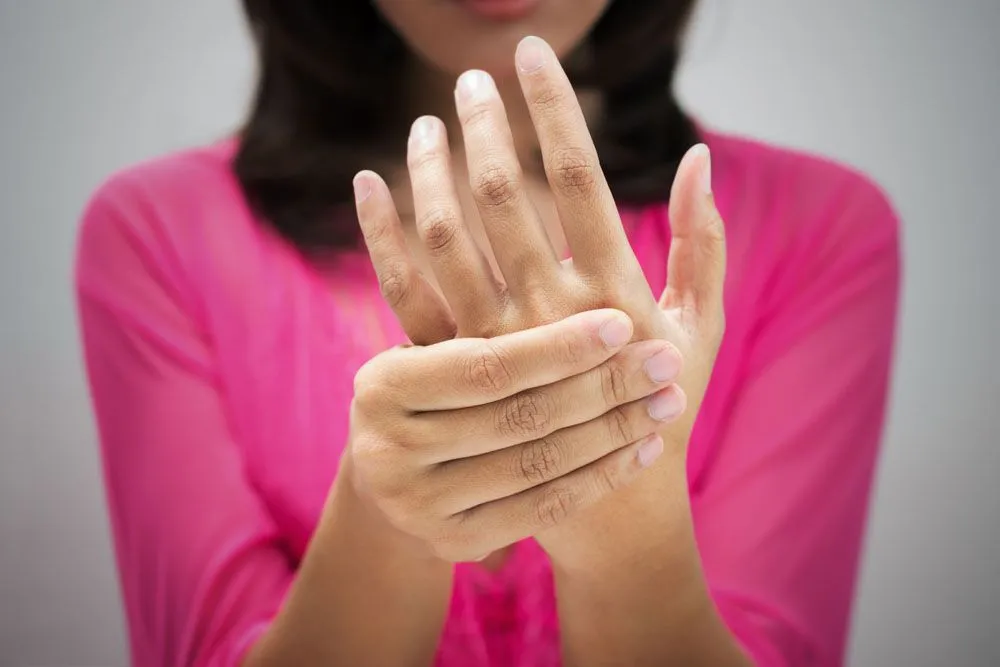 At Hansen Chiropractic, we know carpal tunnel syndrome can be as painful as it is commonplace. This debilitating condition has many symptoms and causes, but we believe all-natural chiropractic treatments are the most effective ways to relieve it. Our West Babylon chiropractor, Dr. Chris Hansen, offers a variety of carpal tunnel treatment techniques, from chiropractic manipulations to simple lifestyle adjustments.
What is Carpal Tunnel Syndrome?
So, what exactly is carpal tunnel syndrome? Your carpal tunnel is a part of your wrist and hand, and it contains some of the most important nerves and tendons in this part of your body. If these tendons get inflamed and the nerve in your carpal tunnel gets pinched, you may notice symptoms that range from mild to severely painful.
Common Symptoms of Carpal Tunnel Syndrome
Carpal tunnel syndrome is characterized by pinching and compression in the wrist. However, the nerve and ligaments inside your carpal tunnel are connected to many different parts of your arm. Because of this, common symptoms of carpal tunnel syndrome include:
Loss of strength in your hand and fingers
Inability to hold or grip objects with your hand and fingers
Tingling in the fingers, as though they were asleep
Numbness in the palm, thumb, and fingers
Wrist pain
Hand pain
Shooting pains that radiate up your forearm
If you settle for short-term fixes, you will only cover up your symptoms temporarily. Our chiropractor in West Babylon wants to know what's causing them in the first place.
Common Causes of Carpal Tunnel Syndrome
Daily computer use is frequently linked to carpal tunnel syndrome, but it's not the only common cause. Any activity or condition that causes inflammation inside your wrist can bring on these symptoms. Our chiropractor will interview you thoroughly to figure out what's actually causing your pain. Here are some of the most common causes of carpal tunnel syndrome:
Prolonged use of vibrating tools (especially construction and power tools)
Poor ergonomics at your workstation (especially during keyboard and mouse use)
Activities that overextend the wrist (such as piano playing and assembling)
Diabetes
High blood pressure
Wrist fracture
Pregnancy-related fluid retention
Autoimmune disorders
Benefits of Chiropractic Care for Carpal Tunnel Relief
Instead of covering up your carpal tunnel syndrome symptoms, seek a path to pain relief that actually prevents them from coming back. Chiropractic care is holistic and customized for every patient. If you have excess inflammation because you've been overextending your wrists, our chiropractor may recommend massage therapy to provide pain relief and lifestyle adjustments to prevent future pain.
Our Chiropractic Treatments for Carpal Tunnel
At Hansen Chiropractic, we know the upper spine plays a big role in the condition of your wrist and hands. Whether spinal misalignment is contributing to your inflammation or you just need pain relief while you adjust your work environment, our chiropractor has treatment options for you. Our chiropractic carpal tunnel care includes everything from spinal adjustments that correct misalignment to wearable braces and therapeutic exercises to relieve your pain and restore your strength.
Make an Appointment with Our West Babylon Chiropractor
Do you suffer from pain, tingling, and other carpal tunnel symptoms in your hand and wrist? Our West Babylon chiropractor will customize an all-natural chiropractic treatment plan for you. Call (631) 321-5400 to schedule an appointment for carpal tunnel pain relief at Hansen Chiropractic.